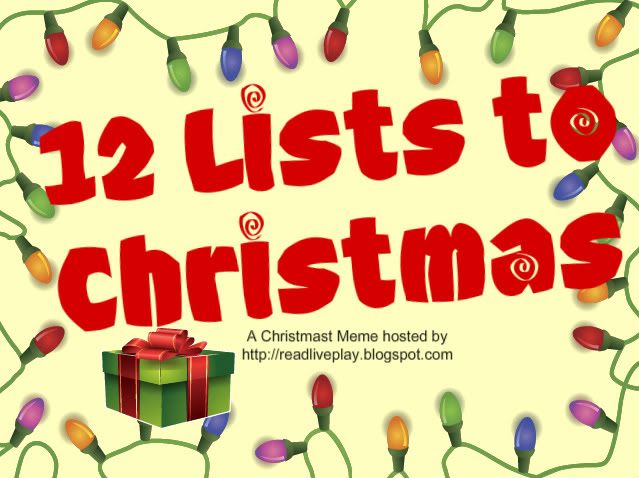 About This Meme....
12 Lists to Christmas is a Christmas Book Meme hosted by readliveplay.blogspot.com. This meme magically appears at 11 am on the 13th day of Christmas to start the 12 days days of Christmas. Its a countdown of lists until the 25th of December when the best list of all appears!I wonder what it is?
HOW TO PARTICIPATE:
1. Make sure you comment on the post that has the allotted list or day you want to join in and comment and leave your link
2. You can optionally follow my blog

*winks*
3.. Comment here and leave a link to your blog and follow
others and check out whats on their lists!
4. Have a Fun and a Merry Christmas!